Miss travelling? Spritz on a perfume that conjures memories of your most memorable holidays. (Art: Chern Ling)
---
If you are feeling out of sorts because you had to postpone this year's summer vacation due to the pandemic, we are here to commiserate. At least, local hotels are slowly opening for staycations, so those who are feeling a bit of cabin fever may escape to another place for a change of environment.
Another way to temporarily soothe the travel bug is to do your best to relive your favourite vacation memories. Take some time to upload old photos and videos of your trips on Instagram or perhaps dine out in a restaurant serving foreign cuisine.
Or you could also spritz on a perfume that conjures memories of your most memorable holiday destinations.
This is not just a marketing spiel – smells have been scientifically proven to trigger powerful memories.
"The evocative powers of smell can characterise past experiences with nostalgia. Smells form effective cues in one's memory recollection of a particular location or destination," said Dr Kelvin EY Low, associate professor and deputy head of the Department of Sociology, National University of Singapore.
The smells we first register when we visit a location can become strongly connected to our experience of the place, he explained. "Subsequently memories of that place would be triggered if the same smell is raised to the nose."
These is why perfumes containing specific scent notes that you associate with a place can olfactively transport you to another place when you take a whiff.
For instance, I have found that Chinatown by Bond No. 9 New York, a complex floriental scent with notes of tuberose, cardamom, guaiac wood and a hint of what I can only describe as gritty pavement gravel, always reminds me of the dim sum restaurants I used to patronise as a homesick student in New York City.
So, if there are specific fragrances that you used to wear when traveling, try spritzing them for a nostalgic mental trip. Or, check out these scents that are inspired by different destinations that might just help you get into that globetrotting state of mind once more.
LONDON: BURBERRY HER LONDON DREAM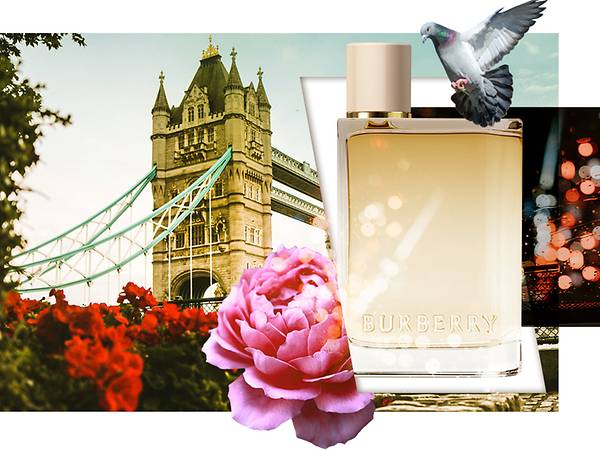 Sparkling and vibrant, with juicy top notes of lemon and fresh ginger paired with a softer rose and peony heart, this summer fragrance by Burberry encapsulates the whimsical, quirky energy of the beloved British capital city. The base note of musk rounds off this dreamy scent, evoking memories of the way the city smells after a summer's drizzle.
BANGKOK: KILIAN PARIS MOONLIGHT IN HEAVEN FROM ESCENTIALS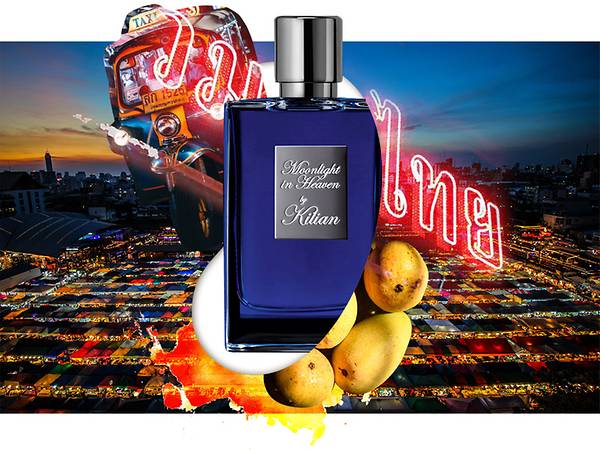 This citrus and gourmand forward scent by the French perfumer is quite a dead ringer for the myriad of fascinating aromas that can be sniffed on the streets of Bangkok.
It opens with lemon, grapefruit and pink pepper berry, seemingly a homage to the exotic fruits and street food stalls dotted throughout the city. Then comes coconut milk, creamy mango and powdery jasmine sambac, reminiscent of that irresistible Thai dish, mango sticky rice.
The dydown of roasted tonka beans and delicate vetiver rounds off this fragrance and might just bring to mind late night shenanigans in this city that truly never sleeps.
KYOTO: COMME DES GARCONS INCENSE SERIES 3 KYOTO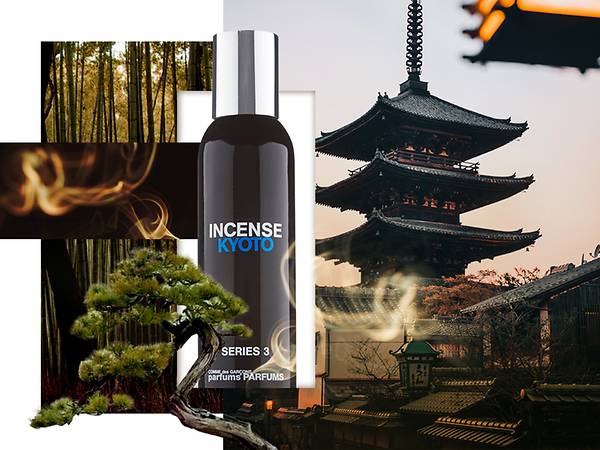 This Comme des Garcons interpretation of the incense used in the ancient temples in Kyoto pays homage to the city's commitment to preserving Japanese culture.
The scent's green cypress oil, teak wood and cedarwood provide an earthy backdrop to notes of amber, flowers and a slight hint of coffee to create an intoxicating yet elegant blend that encapsulates the tranquil spirit of the country in a spritz.
IBIZA: LOEWE PAULA'S IBIZA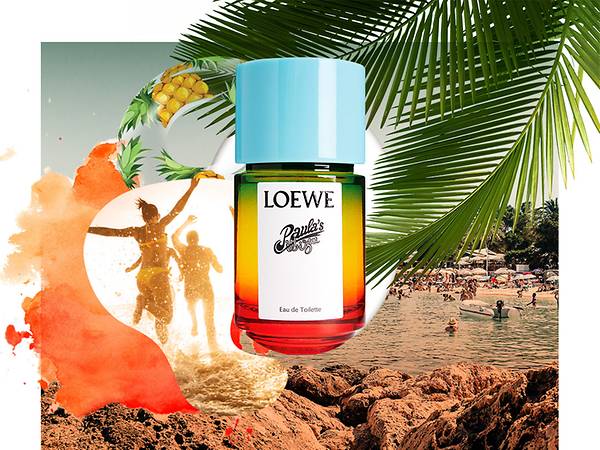 Part of the annual collection created in collaboration with legendary Ibiza boutique Paula's, this fragrance captures the bohemian spirit that is so distinct of this freewheeling beach party island.
This carefree composition is characterised by a playful dynamic between opposing notes of warm ambergris and fresh coconut water and immediately brings to mind memories of endlessly sultry summer days at a beach club. This scent is escapism, bottled.
BHUTAN: MEMO PARIS TIGER'S NEST FROM ESCENTIALS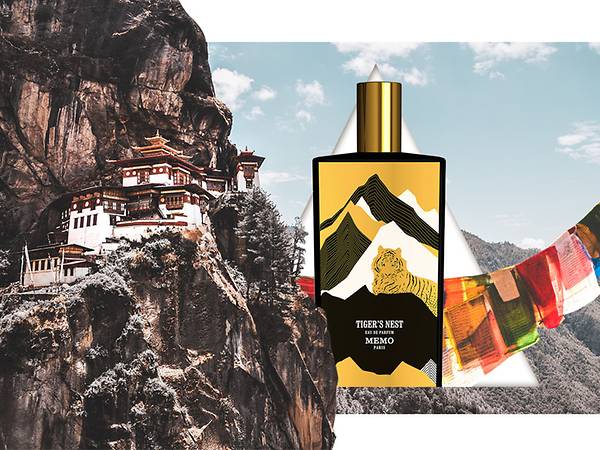 Clara and John Molloy, the husband and wife duo behind this fragrance brand, create perfumes inspired by the cities they have personally travelled to and loved. In this tribute to Bhutan, the land of the thunder dragon, Tiger's Nest is an olfactive meditation on the Himalayan country's most iconic landmark, Taktsang monastery.
Its notes of saffron, amber, frankincense, papyrus and velvety ylang ylang evoke the heady atmosphere of the temple interiors, where a constant flow of devotees light oil lamps and burn incense to accumulate merit.
CALIFORNIA: LOUIS VUITTON CALIFORNIA DREAM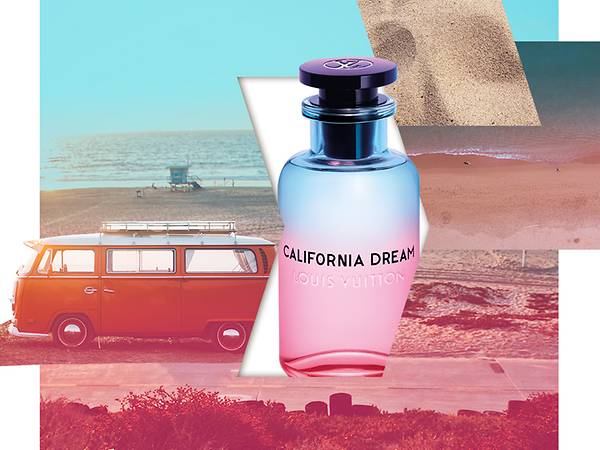 To transpose a sherbet pink Californian sunset into a perfume, master perfumer Jacques Cavallier Belletrud created warmth with a citrusy mist of mandarin and blended in accents of moist, earthy ambrette with crackling benzoin.
This fruity and sparkling fragrance, is all at once refreshing and mysterious, exactly the way a road trip along the Californian coast should feel at sundown.
Source: Smells like a holiday: Spritz on these perfumes to evoke your favourite destinations