The Rockets know how to rock reading with all five senses. A focus on building systematic phonics skills, such as spelling rules and advanced letter sound relationships, in creative and engaging mediums has students learning hands-on. Students in Jennifer Venable's 2nd grade class are practicing systematic phonics skills through tracing in scented epsom salt and relating letter sound relationships to delicious friendship mix.
Venable is collaboratively teaching reading with Victoria Saxon, and they are having students engage in daily systematic reading skills that include practicing letter sound relationships, syllabication patterns, and blending of single and multi-syllable words.
They incorporate multi-sensory activities, such as tracing in scented epsom salt, "tasting blends" by creating a friendship mix to represent how you pronounce blends when reading, and tapping and scooping words and phrases.
"Our students love it!" Said Venable. "They cannot wait to practice their phonics skills every day."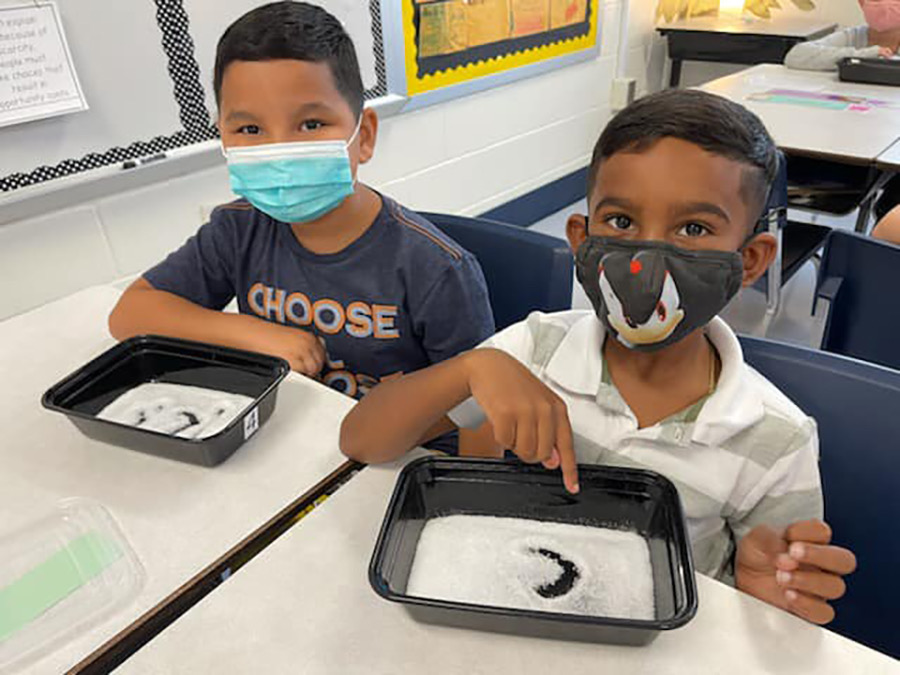 Source: Rockets rock reading with all five senses – The Citizen