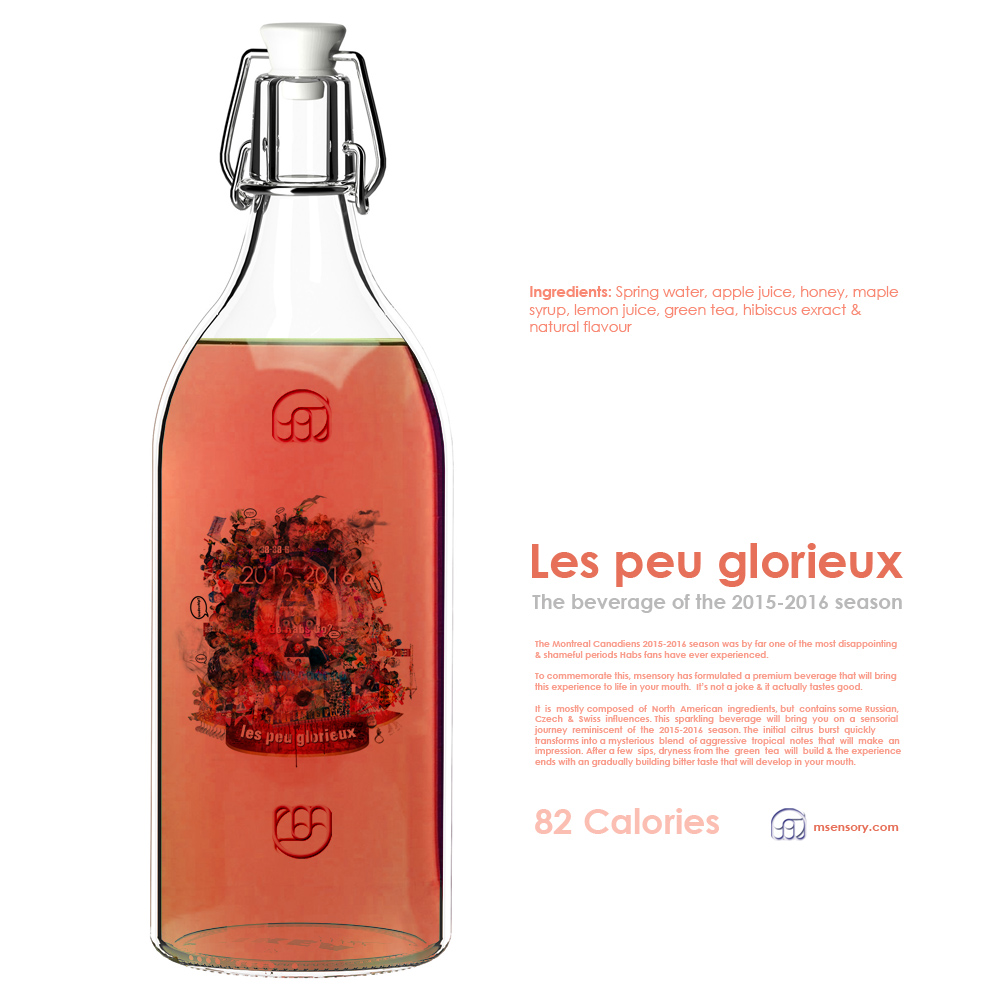 Les peu glorieux: The beverage of the 2015-2016 season
The Montreal Canadiens 2015-2016 season was by far one of the most disappointing
& shameful periods Habs fans have ever experienced.
To commemorate this, msensory has formulated a premium beverage that will bring
this experience to life in your mouth.  It's not a joke & it actually tastes good.
It  is  mostly composed  of  North  American  ingredients, but  contains some Russian,
Czech  &  Swiss  influences. This  sparkling  beverage  will  bring  you  on  a  sensorial
journey  reminiscent  of  the  2015-2016  season. The  initial  citrus  burst  quickly
transforms into a mysterious  blend  of aggressive  tropical  notes  that  will  make  an
impression. After a few  sips, dryness from the  green  tea  will  build & the experience
ends with an gradually building bitter taste that will develop in your mouth.
This collage represents the Montreal Canadiens 2015-2016 season. The original size is 40″ x40″ & it consists of over 300 layers depicting various facets of the team's disappointing season.
The scent of the Montreal Canadiens 2015-2016 season is the volatile counterpart of the flavour system formulated for the corresponding beverage. It is a bouquet of stinky notes, intertwined with citrus & fruity highlights. F23007
The artwork & beverage concept was inspired & created by John William for msensory.com