U.S. SPECIAL OPERATIONS COMMAND—PUBLIC DOMAIN
New Army Training Doc Outlines Ways To Give Soldiers Superhuman-Like Sensory Perception
The Advanced Situational Awareness concept aims to give soldiers an unconscious "human edge" through various techniques.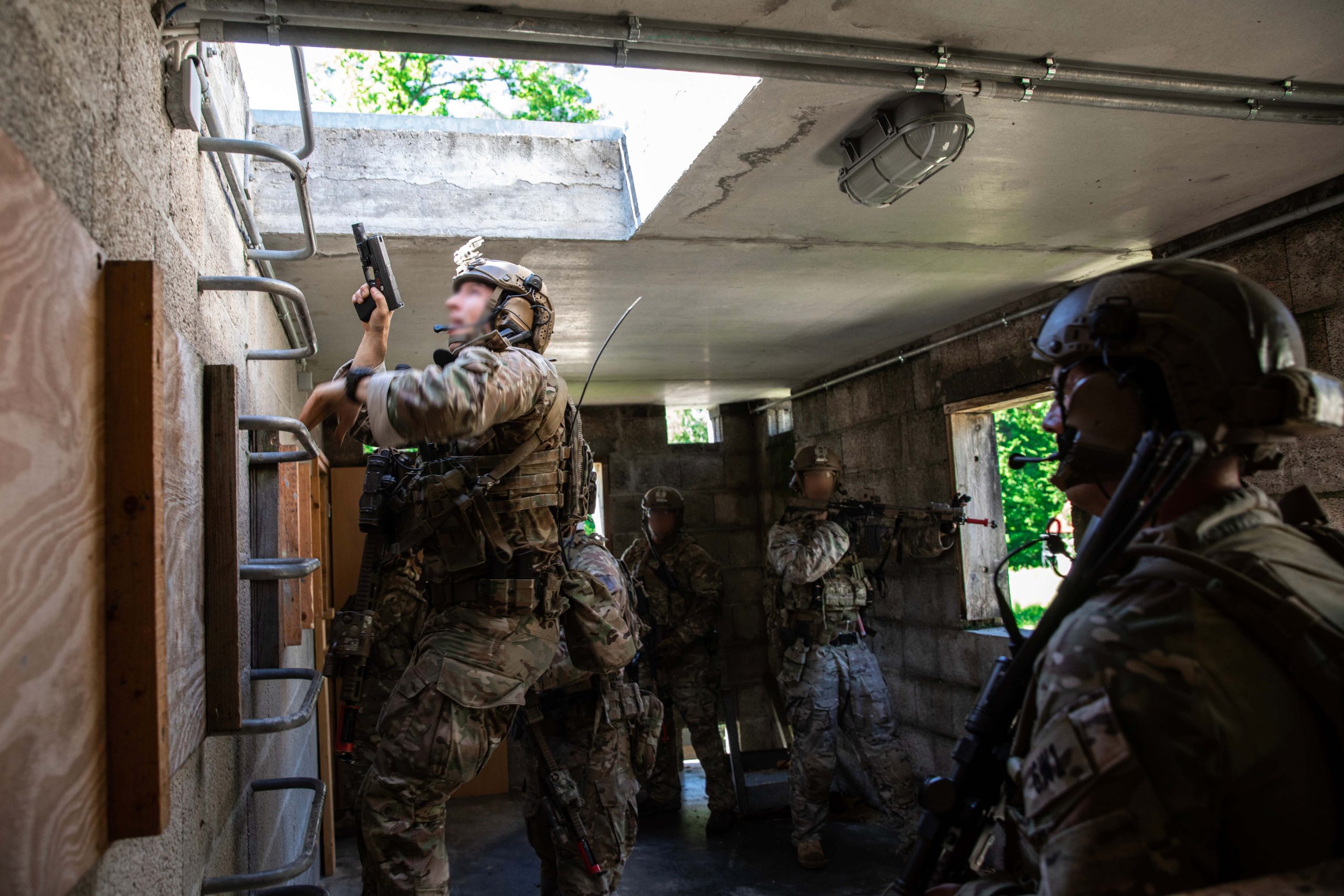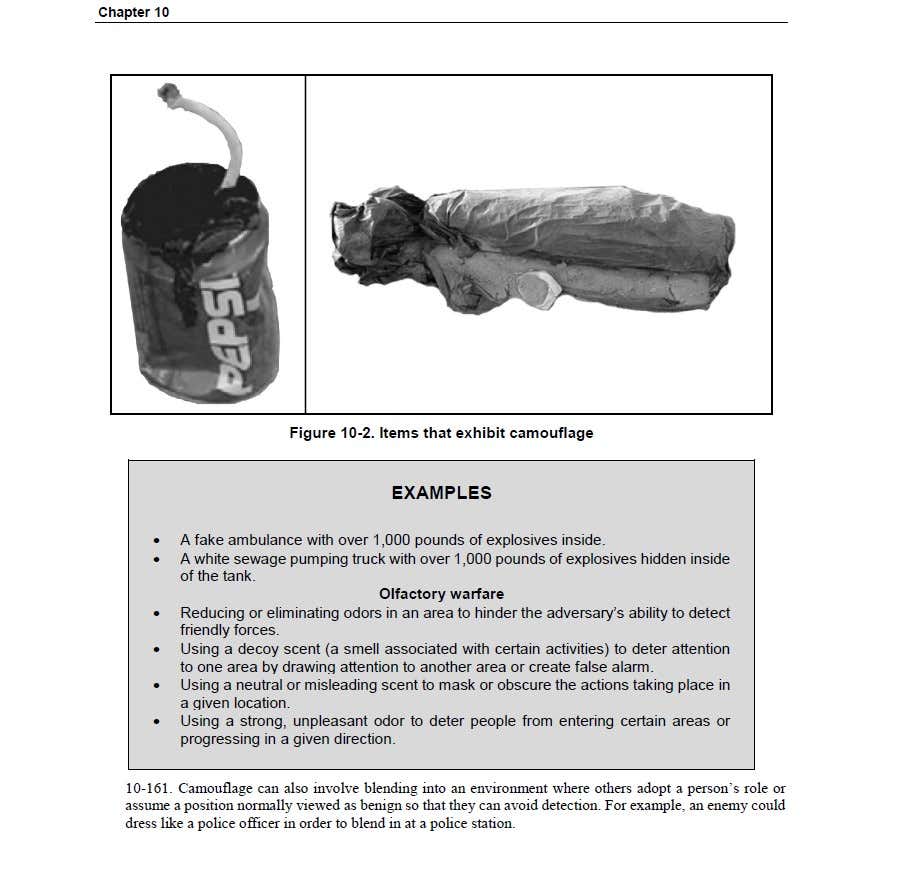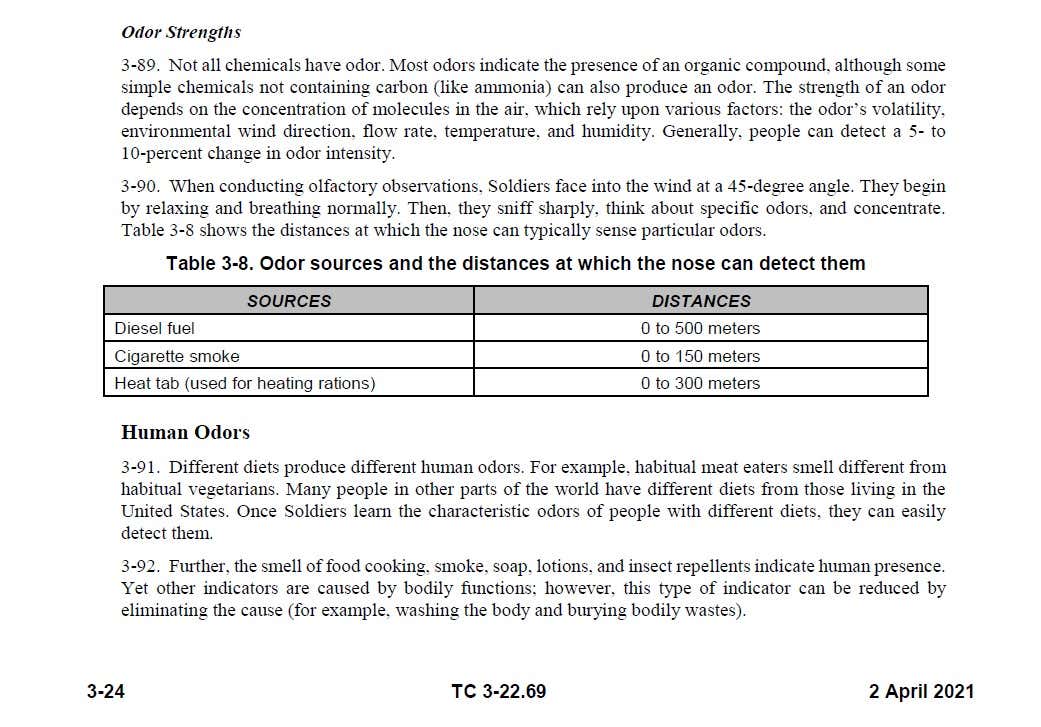 The circular describes the soldier's sensory system as "a valuable piece of equipment" and adds that if soldiers can heighten their sensory perception, they can "become more proactive and stay left of bang":
Soldiers train to achieve a better understanding of their organic equipment and system: their capabilities, limitations, and components. A Soldier's sensory system is a valuable piece of equipment. The body cannot respond to a threat until directed by the brain, and the brain does not initiate action until the senses react to some external stimuli. Becoming more adept at performing these actions can be crucial to Soldier survival, as use of the sensory system provides input into a Soldier's decision-making process.
An eight-step training model is offered in the document. Concrete examples are presented about how to train soldiers how to recognize camouflage, differentiate between types of sources when using infrared optics, or even recognize the smell of various types of engine exhaust.
Steven Aftergood, Director of the Federation of American Scientists' (FAS) Project on Government Secrecy, told The War Zone that while the training circular is certainly curious in some regards, it shouldn't be taken to represent a huge shift in the ways soldiers are trained for the field. "The document is an interesting artifact of military culture," Aftergood said. "I doubt that it represents the Army as a whole, but it will be very attractive to a certain kind of person. It portrays the soldier not as some kind of grunt, but as a near-superman with hyper-senses that can out-perceive and out-think the adversary."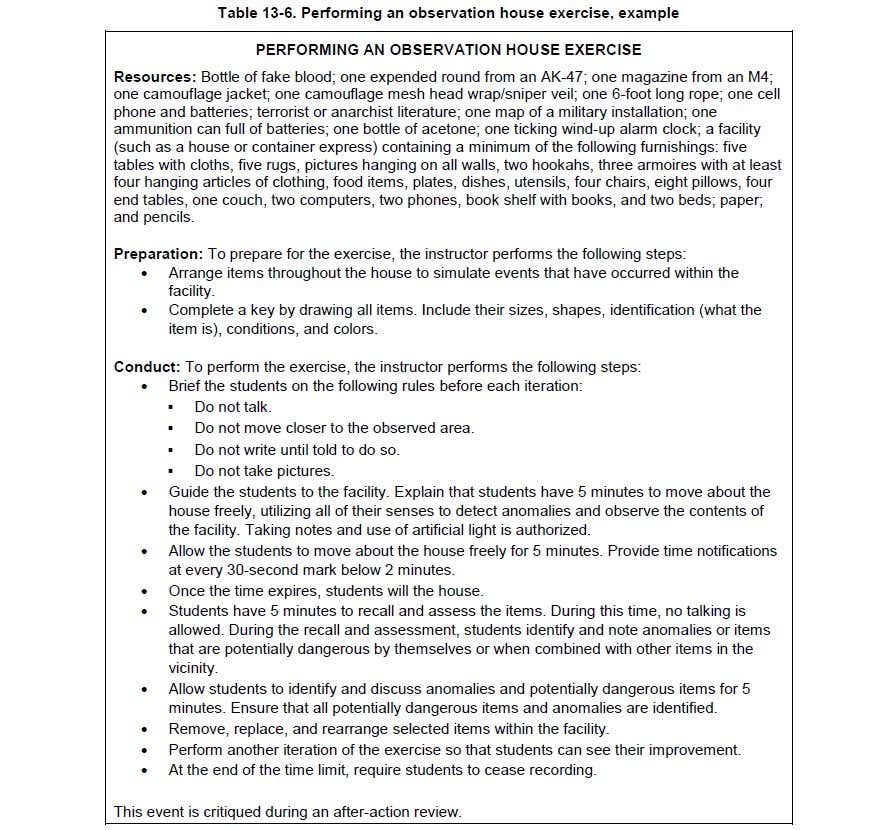 Some of the loftier goals in the ASA document are reminiscent of the "First Earth Battalion" dreamed up by Lieutenant Colonel Jim Channon. In the late 1970s and early 1980s, New Age ideas about human potential had become popular throughout wide swaths of American society, including, apparently, some in the U.S. Army leadership, such as Major General Albert Stubblebine, whose last posting before retirement was as head of the service's Intelligence and Security Command (INSCOM). Channon dreamed up a more perfect kind of "warrior monk" type of soldier able to "connect naturally with others at higher and higher levels of awareness and performance." The bizarre saga of Channon and Stubblebine was chronicled by Jon Ronson in his 2009 book The Men Who Stare at Goats.
While there's nothing in this new U.S. Army circular about staring at goats, it highlights an increasing focus on enhanced human performance throughout the DOD. The Air Force Research Laboratory is looking into ways of enhancing learning through the use of novel neurotechnologies or even maximize human physical potential by gathering revolutionary new levels of data about the human body.
Meanwhile, the U.S. Army is also looking into ways to unlock the full potential of soldiers' brains through technology. According to the Association of the United States Army (AUSA), some researchers claim that "cognitive enhancement could be key to ensuring soldiers are physiologically equipped for the adversary of 2050." The Defense Advanced Research Projects Agency (DARPA) and other military laboratories have been testing methods of improving learning and memory through auditory stimulation or biofeedback, or even how to restore memory functions in troops.
"There is an enormous amount of cognitive training that can be done, tapping into the networks of the brain that can be improved, like visual processing, memory and other things, even dramatic improvements," said Amy Kruse, a former DARPA project manager. "The mind and the body are quite connected."
It is that mind-body relationship that ties this new U.S. Army training circular to this broader area of human performance research being conducted in DOD labs. One of the goals of the "Core Mental Skills" in the U.S. Army's Advanced Situational Awareness circular is to "Mentally rehearse successful performances to program the mind and body to perform automatically and without hesitation."
Thus, the goals of the training circular, while lofty and intriguing, are certainly grounded in reality. "Without the Soldier, weapons and tactics are useless," the training circular reads. Why wouldn't Army leadership want those soldiers to have the best cognitive tools available to them in order to best apply weapons and tactics and "out-perceive" their enemies?
Source: New Army Training Doc Outlines Ways To Give Soldiers Superhuman-Like Sensory Perception