A SERIES of exciting sensory and experiential events are being hosted at The Loft as part of the Manchester Food and Drink Festival.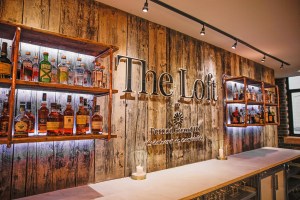 The Loft, Pernod Ricard UK's multipurpose events space on Quay Street, is delighted to announce its official partnership of the growing Festival from September 27 – October 8.
Throughout the 10-day festival The Loft will host a series of exciting events titled Extraordinary Experiences for three Pernod Ricard UK brands:
Chivas The Blend experience: Discover the art of blending with Chivas Regal in this one-hour art of blending session where you create a 200ml bottle of your own whisky. £15 a ticket.
Campo Viejo – Wine blending experience: A 30-minute sensory experience where you get to taste three grape varieties by Campo Viejo. £10 a ticket.
Kahlua – Espresso Martini Masterclass: Discover how to make your own Espresso Martini with Kahlua and learn about the heritage of the brand. £10 a ticket.
Tickets for these brand masterclasses are available on The Loft website or on the Food and Drink Festival website.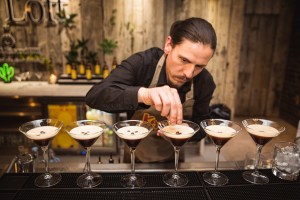 Each event allows consumers to immerse themselves in each brand experience and sample these exciting brands and delicious serves.
Kenny Hyslop, Head of Experiential, Pernod Ricard UK, said: "We are excited to open our doors to visitors of the Manchester Food and Drink Festival this Autumn and to support this buzzing celebration across town.
"We have three exciting brand experiences to offer consumers and can't wait to showcase The Loft over the ten-day period."
The first, and only, Pernod Ricard UK venue outside of London, The Loft demonstrates the company's commitment to the North of England.
With spacious training areas and an impressive bar fully stocked with premium Pernod Ricard brands, The Loft is a blank canvas for any occasion.
Source: The Loft hosts sensory and experiential events for Manchester Food and Drink Festival