Eddie Sotto explores the concept of immersive art and discusses why it is a rising trend in the attractions industry
When I get asked where the location-based entertainment or FEC industry is heading, my answer is "many directions." However, one trend I find fascinating is the merging of immersive art with the guest experience.
In intellectual circles, theme parks have been described as everything from a "cultural Chernobyl", to "friendly fascism," or merely a shallow form of public entertainment. Parks are labelled as romanticized history or mindless fantasy – critics can't imagine anyone paying to sing along with dolls or pirates, watch a robotic bear yodel, or hug a scandal-free princess.
The grittier, less sentimental messaging found in the abstract of a modern art museum is a preferred reality-based experience for their kids (if they have them). I get that, but is there room for both?
The rise of immersive art
More recently, a new wrinkle has come into this discussion. What if, like peanut butter and chocolate, modern art and the immersive escape of theme parks met in the middle? What happens when the power of the abstract becomes the centre of a hybrid guest experience?
Imagine stripping away the sterility of a gallery to add a mega-dose of artistic emotion and fun? How about ditching the IP driven stories theme parks force-feed us, in favour of something more open and abstract? Can provocative art free guests to interpret an immersive, unbound, sensory experience? What happens to the gospel of linear storytelling? Have we given it to the guest to make their own? And is that the real fun, only we never knew it?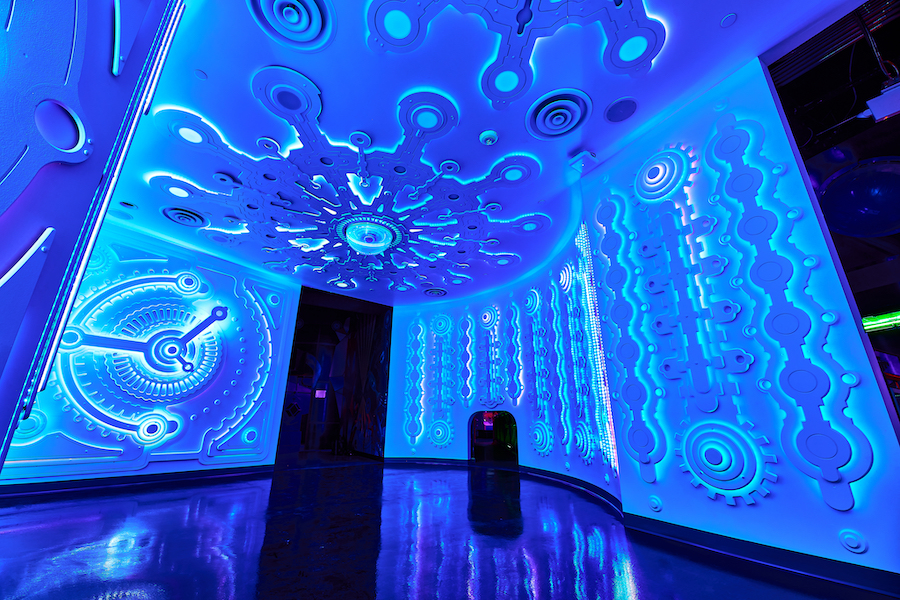 Those questions were asked and explored when I was at Disney Imagineering in the 1990s. But strategic planners chose IP as place-making over immersive art at the time. Those answers would have to wait.
Today the verdict is unfolding bigger than ever with mashup experiences that embrace immersive art attractions like Meow Wolf. We now see entire entertainment experiences where immersive art installations are the heart of a rotating attraction.
Museums meet theme parks
Museums are also getting in on the action, offering immersive exhibits featuring experiential rain rooms or projection-mapped environments with the works of great artists like Van Gogh. Judging by the strong response, it seems to be working.
Audiences are willing to defer the full day theme park commitment for a unique mind-bending night out. So, as big-box retailers and theatres falter, malls have embraced Meow Wolf and other event-driven pop-up art experiences as a new form of entertainment anchor tenant. And I believe there is room for more in this space.
What is refreshing about this immersive art experience is the freedom of interpretation. Compared to theme park role-playing, art is usually more open-ended. It allows us to dream more and make the experience our own – think Lego before it became an assembly kit.
Theme parks tend to build rides that are book reports of the IP they paid dearly for, feeling obliged to make you relive the entire film scene by scene when all you really want is the ability to simply relive the moments in the ride you can't experience on a 4K screen at home.
Disney's Mr Toad's Wild Ride, based on the classic Wind in the Willows, ditches the wordy tale and literally cuts to the chase, allowing kids to madly drive through and destroy everything in sight before getting hit by a train, finally landing in Hades. The story here was what guests did, surviving a train wreck and living to tell about it.
I feel that properly curated, immersive art can be elevated to great experiential effect. This is because we love it when our minds and senses are challenged. Far better than being in a human egg conveyor, being told a story we experienced better at home.
How long will the immersive art trend last?
How long will this new niche last? Hard to tell. As long as there are good enough exhibits to warrant a return visit they will sustain. It's all in the execution and how these immersive art experiences make you feel.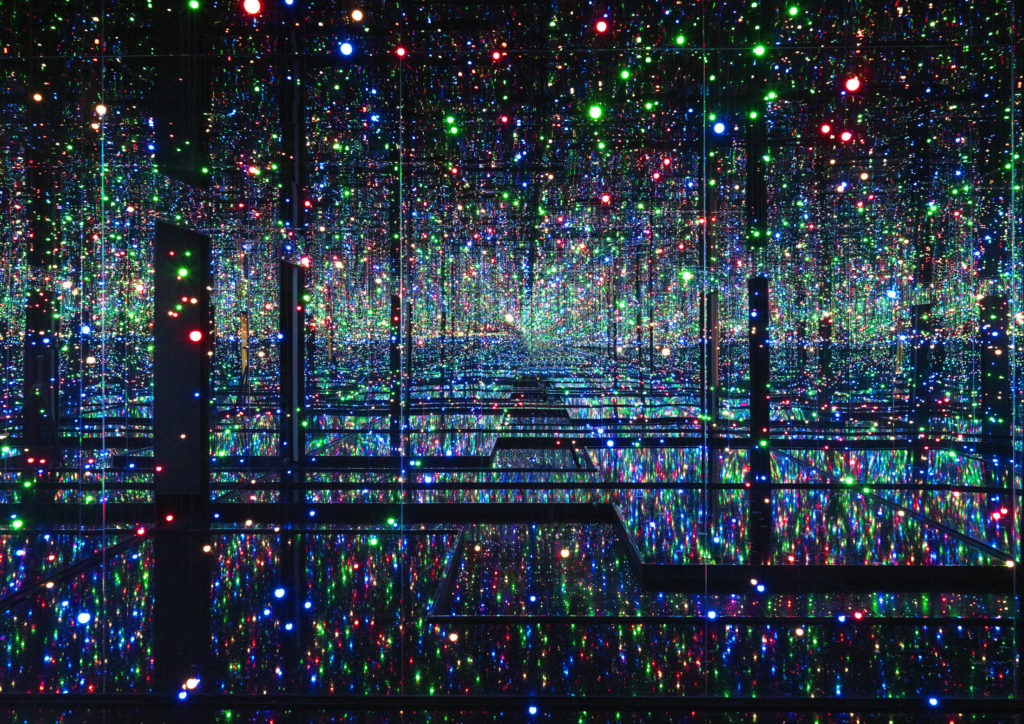 I guess if there is a risk, it's the balance of curation and guest involvement. If the works feel hollow, or something of a sideshow curiosity, then it's probably not great art, as you are not moved by it. Your soul is not fed, and your desire to return may fade by the time you reach your car.
Immersive parks want to touch you emotionally in a way that is transformative, usually in a good way, so you want to bring your friends to have that same emotional high. In the end, themed or abstract, it's how these things make us feel. It will always be about the "wow."
Top image, Meow Wolf's House of Eternal Return in Santa Fe, New Mexico
Source: Immersive art | Eddie Sotto on the latest guest experience trend | blooloop