The Glenfiddich Aroma Lab, which is a permanent addition to the store's Fine Wines and Spirits Rooms, uses six different aromas developed specially for Glenfiddich to pinpoint a shopper's 'ideal whisky style'.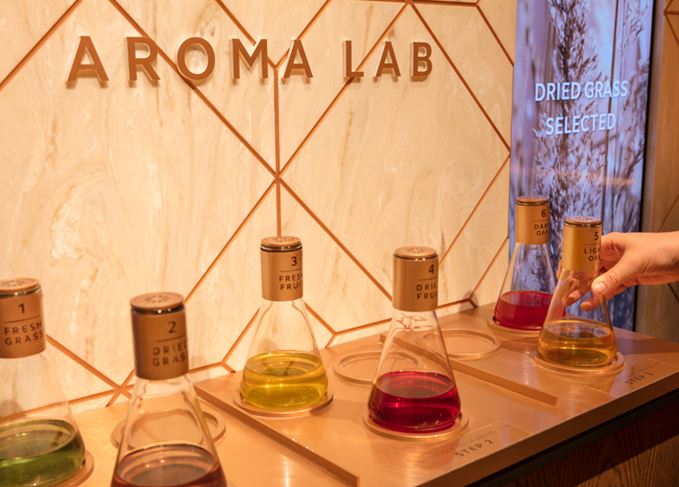 The scents – light and dark oak, fresh and dried grass, and fresh and dried fruit – were created by malt master Brian Kinsman and Experimental Perfume Club creative director Emmanuelle Moeglin.
'Through partnering with Glenfiddich and the combination of our expertise in scent and whisky, we have been able to design a beautiful multi-sensory experience,' said Moeglin.
The fragrance notes create a 'personal palate' which corresponds to one of 14 Glenfiddich whiskies stocked in Harrods, with prices for individual bottles ranging from £36 to £22,850.
Sven Rutherford, Glenfiddich UK brand ambassador, said: 'Collaboration is intrinsic to Glenfiddich and we're delighted that we're able to bring Brian and Emmanuelle's unique sensory activation to life in one of the world's most iconic stores.'
A similar experience was already installed in Harrods' wine rooms, with scents directing customers to a wine that best suits their personal preferences.
Source: Glenfiddich Aroma Lab unveiled at Harrods | Scotch Whisky