Chicago from the air. Chicago is one of Le Labo's bottled cities, inspired by jazz bars and cigars. Image credit: Instagram.com/@ry_guy_chi
Scent is one of the most important senses for stimulating memory. From remembering a loved one through a spritz of their favourite perfume, to reminiscing over a boiling pot of your favourite food, our sense of smell can impact the way we recall memories — especially good ones. Which is why using smell to remember a special holiday, a particular moment abroad or to mark the trip of a lifetime makes total sense.
Collecting memories while we travel is something humans have been doing for centuries, with shopping for mementos and souvenirs proving a favourite travel pastime. From magnets to clothes, picking up a little something to remember a place by is a preferred way to keep that holiday feeling going long after the plane touches back down at home. Combine that nostalgic feeling with smell and you've got yourself a winner.
Famous New York fragrance maker, Le Labo, is doing just that. With 13 'City Exclusives' available only from the origin city which inspired each, the brand known for its famous Santal 33 scent is packaging up travel into a bottle.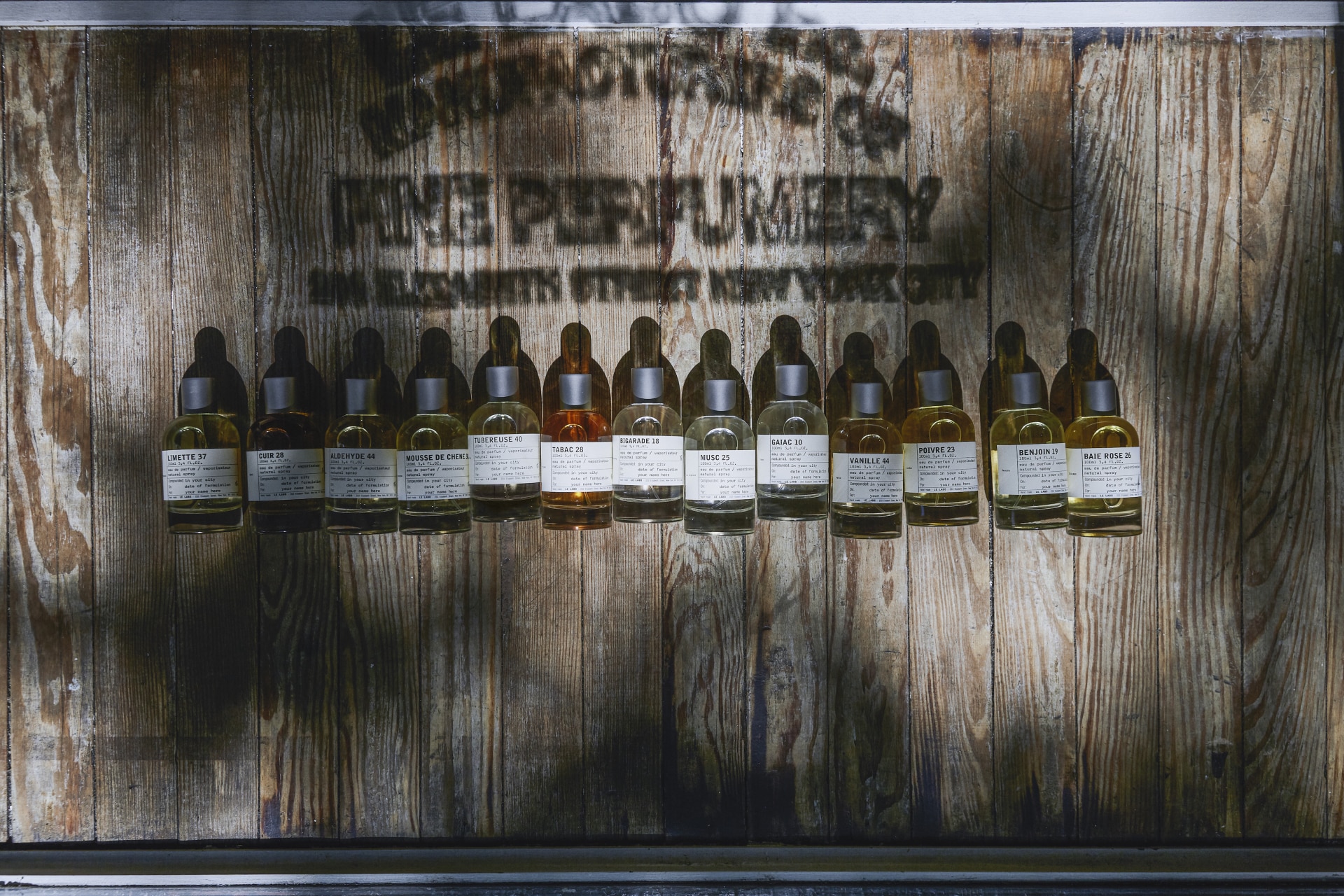 "It's all about an emotional connection," Murray Campbell, Le Labo's international educator asserts. "They're not created to mimic a city, because when you smell New York it doesn't smell like concrete, sewers and garbage — it's something completely different. It's whatever experience you've been exposed to and where the memories come from for that city."
It's a concept that has worked for brands like Comme des Garçons and Ouai, who both have fragrance collections directly inspired by cities, complete with names like Kyoto and Bondi Beach. While both Comme des Garçons and Ouai are available all over the world, Le Labo takes it one step further by only selling in the city the fragrance is named after—except in the month of September, when all 13 are in stores around the world and in Australia at Mecca Cosmetica.
"The founders of Le Labo are both French but Eddie [Roschi] actually grew up in Hong Kong as a child the 80s. It's his memories of living in Repulse Bay, and in particular Repulse Bay Hotel, walking through the courtyard and having these beautiful citrus trees and fresh lilies everyday. It's an emotional memory from his childhood and one which inspired him to create the particular scent for Hong Kong," Campbell shares.
It's this emotional connection that is proving a hit for travellers, with Campbell admitting the bottles sell extremely well in their city of origin. And while travel is a long-touted point of inspiration for most designers, fragrance or otherwise, it's intriguing to see a brand market the actual destination as the product instead rather than the journey getting there.
"They're not just sitting in a focus group, looking on what the industry needs and what is popular in the industry. Fabrice [Penot] and Eddie can be anywhere in the world, travelling on any public transport or such when they're inspired by these creations."
So while bottling up a city might not be everyone's go-to souvenir, it certainly smells better than a magnet.
Source: From New York to Tokyo: how bottling your favourite travel destinations is now a reality – Vogue Australia