The fragrance company D.S. & Durga and the restaurant Jupiter created a candle that smells like the warm, semolina-infused water that's left after cooking pasta.
A pantry's worth of savory food scents, from burgers to croissants to latkes, are finding their way into luxury candles.
There's a mild, wheaty aroma wafting from the host stand at the Midtown Manhattan pasta restaurant Jupiter. It's not from the pasta. An herbaceous, vegetal smell fills the bathrooms at
Horses
, a high-end bistro in Los Angeles. It's not from vegetables.
And that intense, buttery scent suffusing the journalist Emma Specter's apartment in Austin, Texas? There's no butter in sight.
All of these fragrances are facsimiles, preserved in wax. They come from candles designed to evoke particular foods at particular moments: the starchy water that remains after you've cooked pasta, a sun-warmed Roma tomato just picked off the vine and a fresh butter tortilla sliding out of the oven at the beloved Texas grocery store H-E-B.
Ms. Specter, 29, acknowledged that butter tortilla is not the most universally appealing aroma. "It is right on the razor's edge of a slightly cloying smell and actually smelling good," she said. But it transports her back to the time she moved to Austin and first tasted those H-E-B tortillas.
"I get this weird feeling eating something I love," she said. "This anxiety of, how am I going to remember how good this is?"
The answer, for many people, is a candle.
Food scented candles may conjure up images of the retail giant Yankee Candle and its sugary offerings, like spiced pumpkin or vanilla cupcake. But these new ones are different: Their aromas are savory, they're sleekly packaged and they're formulated to appeal to the kind of people who splurge on fancy candles and expensive olive oil.
Sales of high end candles in the United States have grown by 53 percent since 2019, according to the NPD group. Thanks to that surge, the
proliferation of food and restaurant merchandise
 and an increasingly knowledgeable dining public, the food candles have taken off.
Since the wellness company Flamingo Estate introduced its Roma heirloom tomato candles in 2020, they've become its most popular item, with more than 20,000 sold. At the fragrance company Joya Studio, the best-selling candle smells of sautéed garlic — a 2022 collaboration with the acclaimed Brooklyn pizzeria Lucali.
A purple croissant candle by the luxury scented-candle maker Overose is listed as a top seller on its website. Last year, the initial run of two Shake Shack-inspired candles — Burger in the Park and Shake N Fries — from the home fragrance company Apotheke sold out in 48 hours, said its founder, Chrissy Fichtl.
The variety of candles has also multiplied, said Kudzi Chikumbu, who reviews candles on his TikTok account, Sir Candle Man. For any one to stand out, "it needs to be visually interesting or have an interesting name or story, and food is still a great way to do that."
The candle and food businesses have long been intertwined, said Todd Green, whose company, Aromatic Fillers, makes private-label candles. The same fragrance houses that develop scents for candle makers also create flavors for food companies, he said. When pumpkin spice lattes were introduced at Starbucks in 2003, pumpkin-spice candle sales flourished.
But many of the newer candle makers aren't following fragrance-house trends, Mr. Green said. They seek out less conventional aromas — turmeric, pork schnitzel, A.1. Original Steak Sauce — and see if the candles catch on.
Food candles hold wide appeal, Mr. Green said. More than half of the candles he creates have a culinary bent. And they have more staying power than other types. "Food is always in the conversation for candles," he said.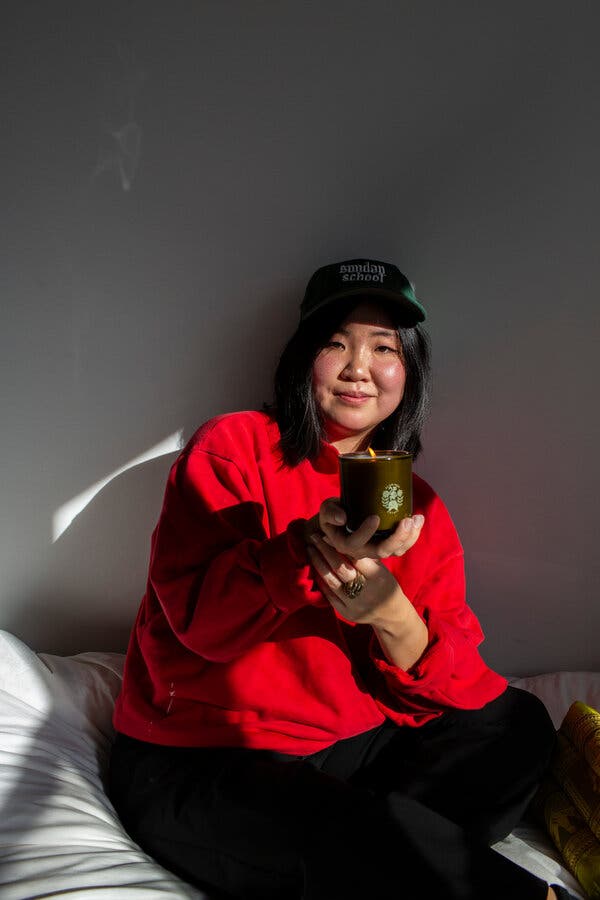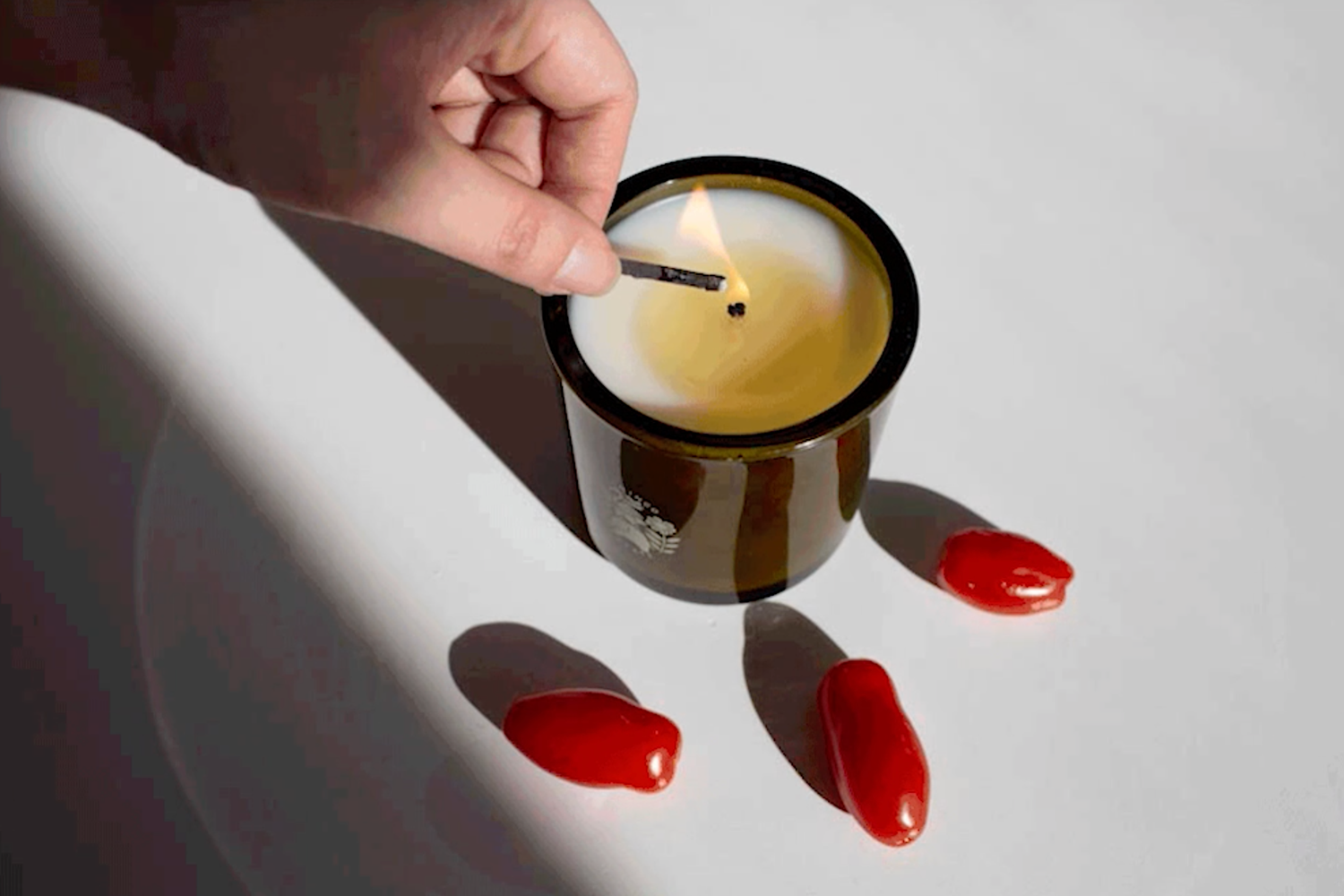 Not all of them sell, though. Mr. Green produced a beet candle for Otherland, but it flopped. "Beet is very polarizing," he said, comparing the smell to mold or dirt. "You like them or you hate them."
During the early pandemic lockdowns, many people
 bought candles
 to make their homes feel more inviting. Candle companies began selling hyperspecific food scents that channeled what consumers might be missing. A 
backyard barbecue
. Pizza from a New York City slice joint. A freshly baked croissant from a patisserie.
Acting on that premise, Erica Werber started her company, Literie, in early 2021. Her candle scents include "pizza from a guy named Joe," a slightly sweet, earthy smell redolent of freshly snipped basil, and "hot roasted nut cart," a dead ringer for the smoky aroma of roasted nuts sold by street vendors.
"They are not just buying it for the scent," she said. "They are buying it for the memory."
Those customers include people like Sandy Noto, 35, a food and travel photographer in Chicago who rarely bought candles before the pandemic. But in the winter of 2021, she purchased a tomato candle because it reminded her of gardening during the summer.
Ryan Bush, an artist in Ridgewood, Queens, said he always thought of food candles as "toxic versions of baked goods."
Mr. Bush, 32, bought the garlic candle and didn't like it. "It absolutely captures the scent of sautéed garlic, but once the novelty wears off I felt confused and hungry."
Yet he said he was "pleasantly surprised" by the Lightable Latkes candle from D.S. & Durga, which didn't smell exactly like a latke, but had a satisfying potato bouquet that reminded him of the dish. (His review of the pasta water candle: "Like dirt, in a beautiful way.")
Can food candles be a substitute for real food? Maybe.
"Sometimes, when I come home late at night and I want to have a drunk snack or a midnight something, I light a candle instead," Mr. Bush said.
And lighting a tomato candle takes much less effort than cooking, said Minji Kwon, 33, a graphic designer in Brooklyn.
Harold McGee, a food-science writer and the author of "Nose Dive: A Field Guide to the World's Smells," said many of the new candles are enabled by technology that has made it easier and more affordable to isolate specific scents.
To make Apotheke's burger candle, Ms. Fichtl used ScentTrek, a portable box that captures and identifies environmental smells. She and her team placed a hamburger in the box, which traced its various scents, including griddle smoke and beef. (The candle, fortunately, smells more botanic than bovine.)
At D.S. & Durga, perfecting the pasta water candle — a joint effort with the restaurant Jupiter — was more like tinkering with a recipe. Jess Shadbolt, a Jupiter chef and owner, poured boiling water over semolina flour.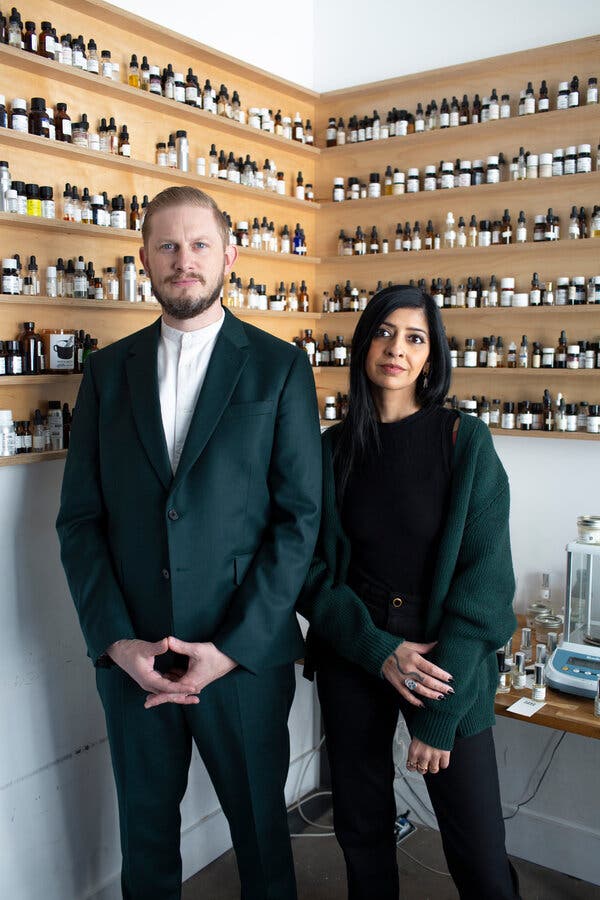 "It surprisingly had a really gentle sweetness," Ms. Shadbolt said.
The resulting formula is a hodgepodge of scents, said David Moltz, a D.S. & Durga founder: salt water, an herbal element, "something that smells yellowy to make it seem like you are smelling pasta or a starchy kind of thing, and something that is a little buttery."
The pasta-water candle has sold briskly, he said. But he doesn't expect that savory scents will ever outpace classics like vanilla.
"At the end of the day, the majority of people, whether they admit it or not, do like sweets," he said. "We are programmed" to like the smell of those sugary-smelling candles.
Even the most die-hard fans of these savory candles seemed aware of this.
Jess Webb, a production assistant in Austin, loves her butter tortilla candle because it reminds her of grocery shopping with her mother. But "there is a sense of fear of judgment if someone were to walk into my house and it smelled like a butter tortilla."
So when she has company over, she lights a vanilla candle. It's generic, she said, but no one will judge you if your house smells like vanilla.
Source: Food-Scented Candles Have Taken Off – The New York Times