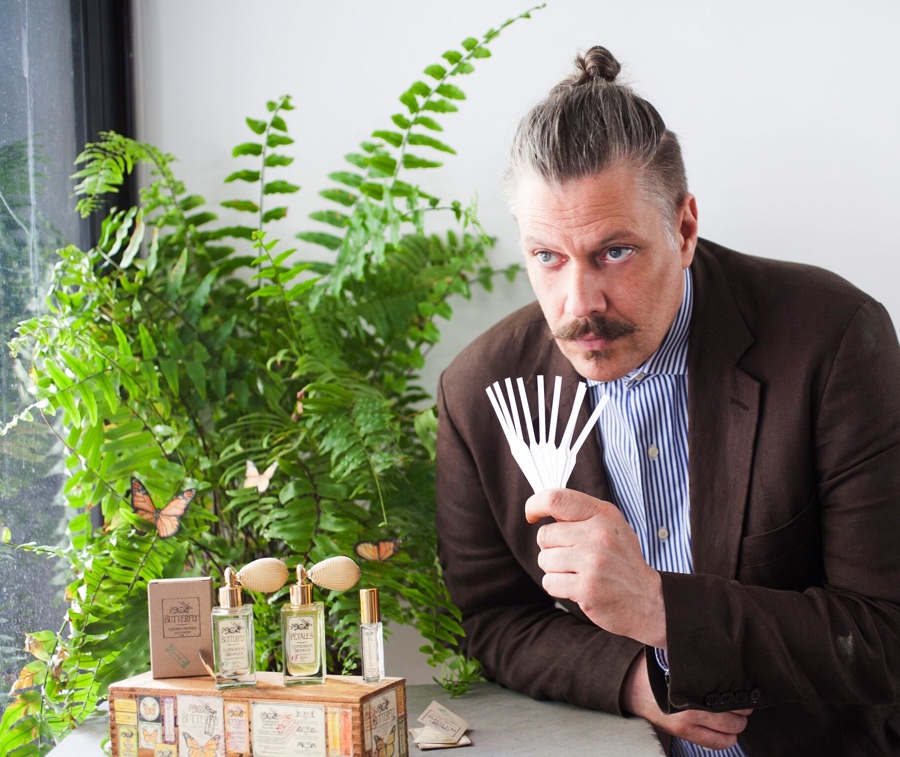 Founded by Stephen Dirkes in 2015, Euphorium Brooklyn has already garnered a cult following for its deep, multi-faceted and no-holds-barred scents. A creative polymath with a background in music composition and film production, Dirkes has applied his love of fragrance to art installations, multi media projects and teaching the Perfumer's Library perfumery program at FlowerSchool New York.
The brand's concept stems from his stop-motion film project, Euphorium Bile Works, which depicts the story of an 1860s Brooklyn fragrance factory focused on transcendental sensualism run by Etienne Chevreuil, Dr. Christian Rosenkreuz and Rudolph Komodo. Dirkes' meticulous attention to detail sees the narrative for every fragrance release interconnect with all three creators.
The scents themselves retain an ode to classic perfumery while still being wearable enough for a daily, offbeat olfactory experience. Creations include USAR, an Indonesian vetiver-inspired fragrance with lime, ginger, and agarwood accents; CHOCOLATL, a hedonistic cocoa, clove and coffee creation; and WALD, a beautifully realistic forest scent comprised of smoky fir, cedar, juniper and damp earth notes.
Source: basenotes.net