Making food a memorable experience that captivates shoppers and influences consumers to repurchase products can be challenging for companies. Formulators have to balance taste, nutrition and aspects like clean label or sustainability to make attractive products that create positive sensory responses.
FoodIngredientsFirst speaks with some key Industry representative who explains that creating sensory-rich food is a mix of art and science.
"To create products that work on a functional level, you need an in-depth knowledge of food science, ingredient properties and formulation techniques – but consistency is the key factor food scientists need to bear in mind to ensure recipes make a successful transition from bench top samples to commercially available products," explains Sonali Dalvi, VP of innovation and head of customer solutions at Olam Food Ingredients, ofi.
"This means keeping the core ingredients the same while finding formats better suited to cooking on an industrial scale. Take onions, for example, a chef may use fresh onions during the prototype stage, but these can later be swapped for frozen onion puree, dried chopped onions or powdered formats."
Meanwhile, on the artistic side, Dalvi explains that "food should always speak to the soul."
"You need a creative, artistic approach to flavor creation, color and texture development to make products that captivate consumers," she says.
Chef Mike Haracz, culinary development lead, North America at Foodology by Univar Solutions, agrees that creating sensory experiences is a mix of art and science.
"Science can help provide guardrails around what success looks like in a product, whether it is meeting requirements for shelf life, cost, labeling, or manufacturability. However, the sensory aspect of food science is highly dependent on who the customer is and their opinion of the product."
In the same vein, James Parker,  sensory lead Europe at Griffith Foods, explains that while sensory experiences have their roots in science, regarding the testing environment and methodology, it is not as prescriptive as a scientific experiment would be.
"Taking this approach means that we often work with the more creative and artistic brains of the chefs in our culinary team best to understand the full sensory experience of our products and work collaboratively to formulate the best terminology to describe both product and ingredients. By combining both sensory science and culinary artistry, we create new, exciting, and sensory-rich innovations for our customers."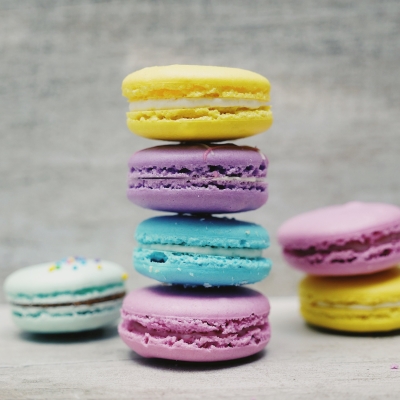 Colors constitute a significant factor in providing an enhanced sensory experience.Balancing clean label
Formulators agree that it is challenging to create a product that is both clean label and tasty.
"We understand the challenge in creating food and drinks with striking colors and impactful taste while still retaining a clean and natural product positioning," underscores Dalvi.
DDW The Color House, natural colors supplier, explained to FoodIngredientsFirst that colors constitute a significant factor in providing an enhanced sensory experience.
ofi, for example, showcases its deZaan TrueDark cocoa powder without alkalizing agents, which has intense and rich flavors and a velvety dark color while maintaining a clean label positioning.
"Another example of our clean label innovation is ofi's partnership with Agri-Neo to launch the industry's first organically pasteurized dried onions. The process – Neo-Pure – is a non-thermal pasteurization process that has been specifically developed to preserve food quality and sensory appeal," explains Dalvi.
According to Charles Purcell, senior application development manager, North America at Foodology by Univar Solutions, the balance is not easy, and the customer is king.
"In some cases, a functional ingredient can absolutely work from a formulation standpoint. However, if it does not provide a positive eating experience from a flavor, appearance, texture, or aroma perspective, we do not consider that a successful result," he says.
Retaining consumers
Dalvi explains that consumer preferences are ever-changing "from clean label, to plant-based, to keto, passing through low-sugar and everything in between." However, she flags that taste is always at the top of the list.
"No matter how attractive the positioning, to get shoppers to choose a product more than once, it needs to offer a satisfying and memorable sensory experience," she highlights.
"There are a variety of variables impacting why consumers purchase specific products. However, if the items fall short of their expectations when they consume them, you have very little chance they will become repeat customers," adds Purcell.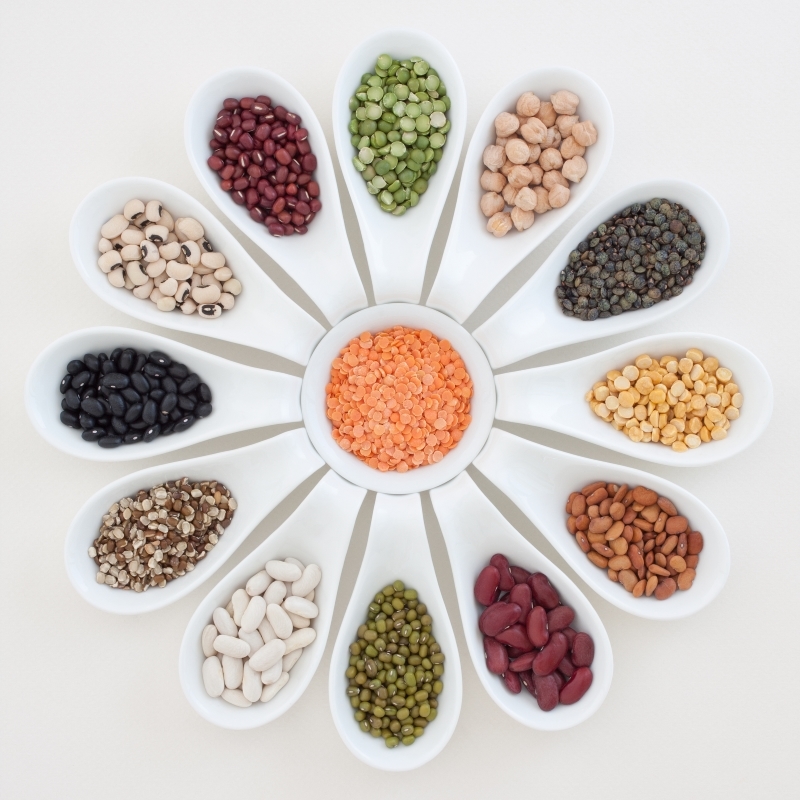 Dalvi explains that consumer preferences are ever-changing "from clean label, to plant-based, to keto, passing through low-sugar and everything in between.
"The positive experience benchmark can somewhat change based on other variables such as a product's price, nutritional properties, and packaging, but ultimately the end user will quickly make up their mind about a product once it is consumed," he continues.
Parker explains that taste is the determining factor that drives repurchase, topping other economic, environmental and seasonal factors.
"We do not believe it's right to expect our consumers to make a choice between healthy, sustainable or delicious products, so our customer insight team works hand in hand with our sensory department to ensure our innovations not only meet consumers' product expectations but deliver a visual appearance, appealing texture and most crucially a taste we are confident they will enjoy again and again."
Moreover, companies are ever more creative at the time to offer amplified experiences to customers. Crunchy sweet snacks on the go, sparkling fizzy lemonades, and captivating colors and flavors are ways how manufacturers are appealing to the ever-changing tastes and senses of the experience-hungry consumer.
Experimenting with new sensory profiles
While companies are unlocking the capabilities to discover new sensory profiles and flavors through digitized processes, not all of them view technology as the only way to experiment with sensory profiles.
Earlier this year, Mars – one of the players most focused on the tech side of flavors – unveiled a multi-year collaboration with Pipa, an artificial intelligence food research company, to bring health advancements to food and accelerate the discovery of novel, plant-based ingredients.
Using Pipa's virtual sensory panels, the confectionery company can create sensory profiles without experimentation, saving time and resources.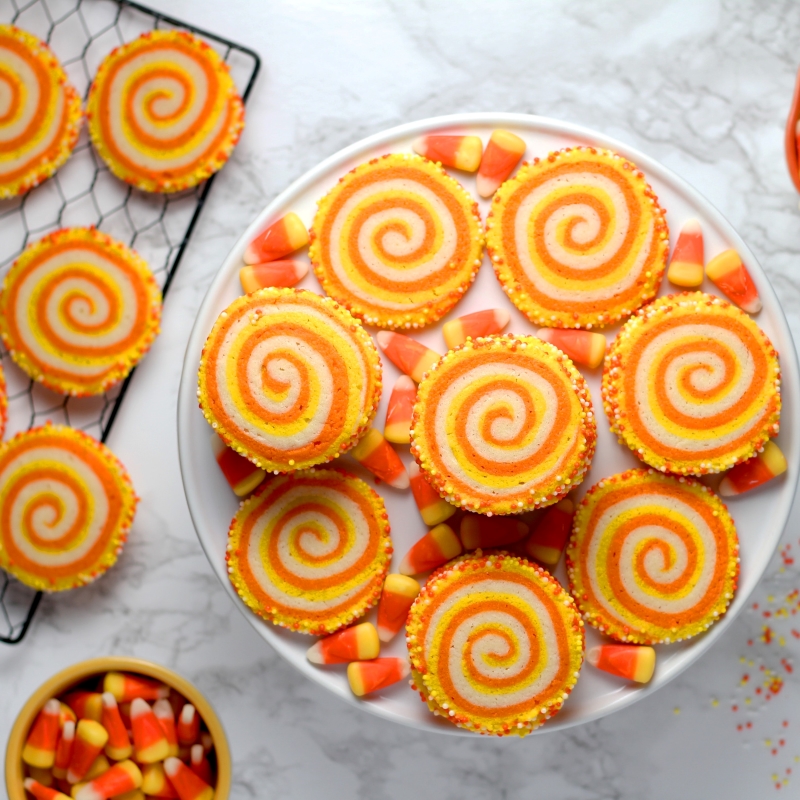 Griffith Foods explains that taste is the determining factor that drives repurchase, topping other economic, environmental and seasonal factors."We focus on making products for every category, time of day, eating occasion, and dietary restriction. Products are reviewed from both the organoleptic (sense, taste) and analytical perspectives, and decisions are made based upon comparing data, among other factors," explains Purcell.
Purcell adds that Foodology by Univar Solutions also follows trends in the space, such as flavor profiles or developments on plant-based meat.
"We rely on a variety of digital resources and innovative thinking at our Solution Center test kitchens to help us make more timely and informed decisions," he notes.
ofi explains that they have 15 innovation centers spread around the world. The most recent addition to opening a center in Singapore this November 2022.
"We leverage sensory capabilities at our centers where our sensory scientist designs taste panels for characterizing the products into different sensory attributes," explains Dalvi.
"By using the knowledge and expertise of our Professional Sensory Panel, we are able to utilize their highly trained palates to break these profiles down into their constituent parts, evaluate their relevant intensities, and build a full picture of the product as a whole. Working with our food science experts, we can then look to formulate a product that best matches this new sensory experience," notes Parker.
Manufacturers are constantly trying to understand new flavors, she explains.
"Sensory is ever-changing and new flavors, ingredients and dishes are constantly being discovered or created and with this comes the need for scientists and academics to innovate how they investigate how we truly perceive the world around us," concludes Parker.
Source: Art and science: Unlocking the secrets behind food sensory experiences