The sense of smell is directly related to memory, acting as a prompt in recalling long-forgotten experiences. Scientists believe that our brain's limbic system—home to the olfactory bulb, which recognizes different smells—contributes to our mood, memory, behavior, and emotion. Humans can identify and remember 10,000 different scents. Even thinking about an odor is enough to evoke a particular time and place in our lives. Freshly cut grass, humidity in the air, horse sweat, campfires, BBQ, mud along a river bank—these scents might make you think of summer. Freshly baked pie, hairspray, and floral perfume might make you think of your grandmother's house. Our sense of smell is indeed powerful.
Scent is also highly emotive, drawing out our feelings of peace, vibrancy, or desire. Perfume makers are savvy to this notion as they create different fragrances for men and women. Realtors advise home-sellers to bake a fresh tray of cookies when hosting an Open House to create a welcoming aroma. When visiting a spa, the essential oils and calming air in the massage treatment room significantly affects our ability to relax. And, the mesmerizing light emitted from a scented candle has the ability to sooth and transform our dispositions and link us to a special destination we once visited when we were foot-loose and fancy free.
Lauren Lamagna, merchandising director of Homesick, a candle-making company that taps into your sensory memory via nostalgic aromas, says, "Scent is both universal and personal and has the power to connect people everywhere. From a scientific standpoint, scent bypasses the part of the brain that relays other sensory information and goes straight to the brain's smell center. Known as the olfactory bulb, it is directly connected to the parts of the brain that are responsible for emotion, survival instincts and memory. That's why smell is such a powerful sense, it has the ability to help us recall specific memories, especially related to place."
Product reviews are an optimal way to get a pulse on how consumers are connecting with the product, especially during these challenging times when people are unable to travel due to the coronavirus pandemic. Lamagna reports that the Homesick team reads reviews every day and many customers write that they have been teary-eyed due to the strong connections between the candles and their personal memories, which are linked to a specific place that they can't
 travel
 to currently due to implemented restrictions and safety measures.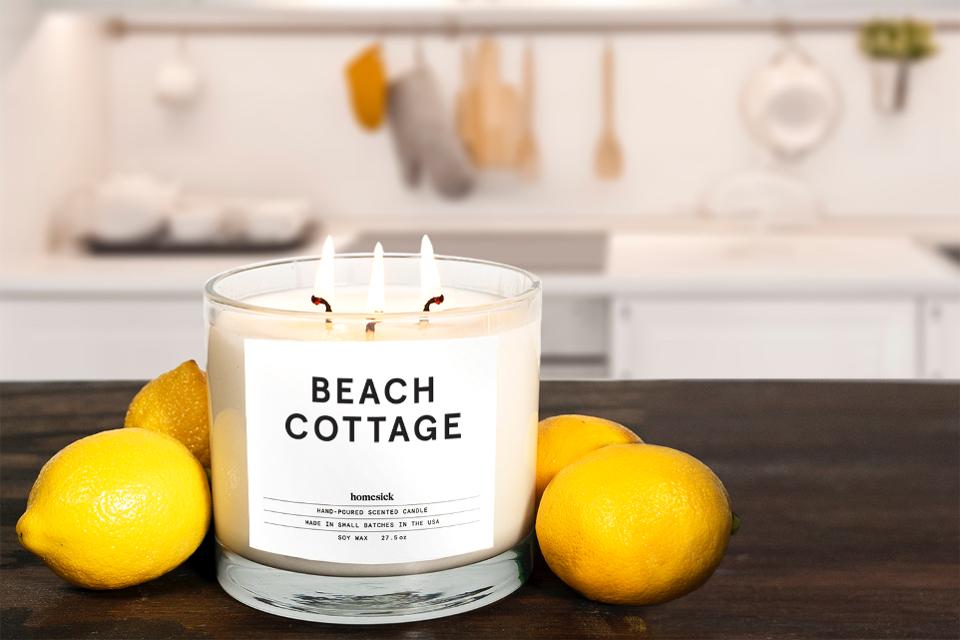 One patron wrote, "I grew up in Denver but live in the Bay Area now. This smell [Denver] is so comforting and brings back so many happy memories. It's helping me get through the uncertainty of life right now. I want to get one for my brother who lives in Orlando now. I got my mom the San Francisco one, because that's where she grew up, and she absolutely adored it."
Homesick was founded four years ago with the company ethos of inspiring people and connecting them with the things that matter most: home, comfort, and a life well-lived. "It was bought by Win Brands Group in 2018 with the purpose of naturally expanding the idea of "home" to include other memories, places and things that bring us comfort, and translate those ideas into new, associated fragrances," says Brandon Park, general manager of Homesick. "Since then, our company has grown by over 300% while continuing to create all of our candles in the US using natural and non-toxic ingredients, hand-pouring techniques, and reusable glass jars."
The people at Homesick love coming up with new product ideas and have expanded the range to almost two hundred different products. "Everyone gets together twice a year to suggest and discuss ideas," says Park. "This is where candles like Canada (we have a large group of staff hailing from Canada) and France (a popular holiday destination across the team) came from. We're also constantly in conversation with our community of fans to hear what they want to see from Homesick. This has been a great source of inspiration for us and has led to some of our favorite global candles such as Mexico and the United Kingdom."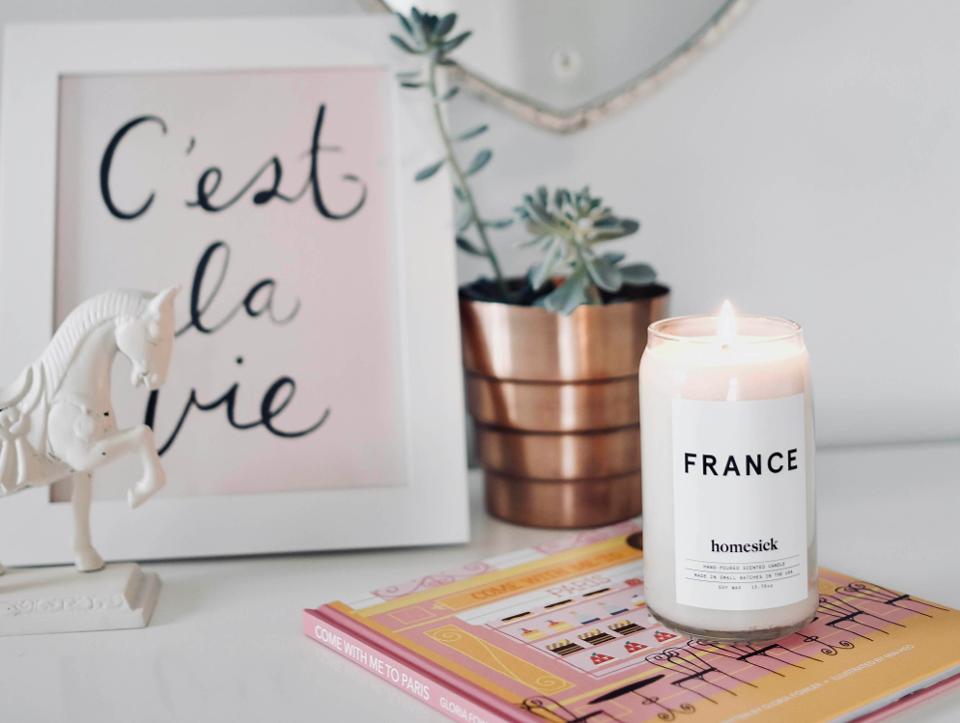 Homesick received a big spike in orders for their Hawaii and Beach Cottage candles in early April, likely, as Lamagna says, because people are stuck inside in quarantine and want to still visit these sunny, happy places where they can relax. Scent can really help do that.
"We can tell from our orders that people are gravitating towards places that represent wanderlust," says Lamagna. "We've seen Road Trip and France also selling strongly. There's no replacement for visiting far-flung places and making great memories in the first place but we're frequently told by customers that Homesick is the next best thing. And Homesick is a great way of re-living the memories you make from the comfort of home."
Another customer wrote this for a review: "We recently had to cancel our Maui wedding due to COVID 19. I was so sad but decided to cheer myself with this [Maui] candle and I am so glad I did. It smells incredible and made me feel like I was sitting on the beach in Hawaii. I am also very sensitive to smells and I had no issues with the scent giving me headaches."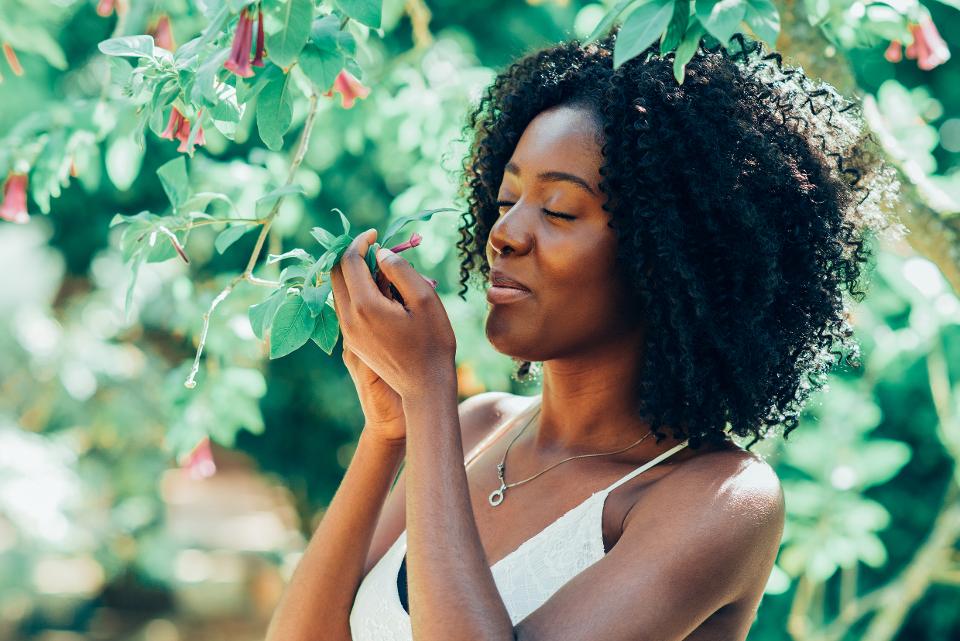 So, how exactly are these candles made? Lamagna says that each fragrance is designed to capture the spirit of a memory in a way that feels both personal and recognizable to the general public. Crowd sourcing, visiting destinations, collecting samples, and extracting scents from food is a part of the methodology.
"We've discussed childhood memories with local Texans, the flora of Central Park with New York horticulturalists, and the unique scents of Yosemite with seasoned campers," says Lamagna. "We then try hundreds of different scent combinations, checking back in with the community along the way, until we've found the perfect balance, an authentic fragrance that will also smell great in your home. It's also worth noting that all our candles are made from a natural soy wax blend with premium cotton wicks and custom fragrance oils. They are non-toxic and contain no lead, plastics, parabens, petroleum or phthalates."
Taking into account the current pandemic is necessary for any business moving forward. Park suggests that helping people re-live positive memories is one way to make it through the current situation we're all facing as a global population. "We've been heartened by the stories we hear from our customers and the way we've helped people feel connected and together even in the most trying of times," says Park. "Together, at some point, we will get through this as a country and a global community and when we do, it's only natural that people will get back to traveling and making new memories. We're already looking to the future with a new range of products and partnerships launching later this year and next."
Whether you want to reminisce about a city or state you grew up in; take yourself back to the adventures you had in countries like Australia, Brazil, India, or China; or simply remember what it felt like to go to summer camp, attend a Friday night football game, check out books from an old library, or fall in love; there's a scent that can help. Relax and ponder, while the flame flickers, and keep in mind that you'll travel again someday, creating new memories that will once again spark your sense of smell.
Source: A Powerful Way To Travel Through Your Sense Of Smell